A few weeks ago, we participated in a Fun Day, at the large indoor arena, Unicorn Park, located just outside of Ballarat.
It's been a long and dreary winter, so it was nice to have a large space to set up some gear and play. And it was great to catch up with our friends from Military Equitation Australia, who hosted the day 🙂
Also thank you to Yvonne and Jo for extra photos.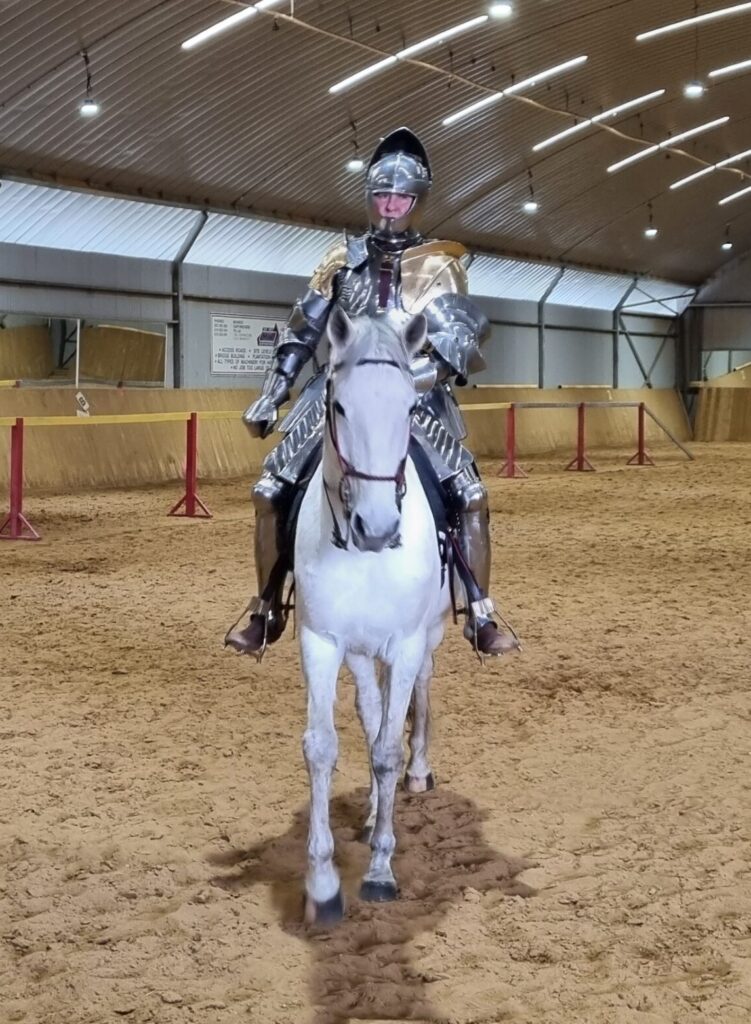 At the end of the day, our youngest member, Zephyr, and his mare Remy, broke their first lances. It was a really nice relaxed and casual way to do things. Zeph and Remy have been working hard over the last couple of years, and it was a pleasure to watch how comfortably and easily it all happened. Below is a still from a little video of Zeph and Remy against Chris and Phoebus. A super way to end the day 🙂